Harvard lecturer and global trend watcher Vikram Mansharamani wrote in his most recent book Think for Yourself: "The world, to put it bluntly, has changed, but our philosophy around skills development has not. It's time to rethink our love affair with depth. The pendulum between depth and breadth has swung too far in favor of depth."
In an article on CNBC, Mansharamani explained:
Many of us have been told that deep expertise will lead to enhanced credibility, rapid job advancement, and escalating incomes. The alternative of being broad-minded is usually dismissed as dabbling without really adding value. But the future may be very different: Breadth of perspective and the ability to connect the proverbial dots (the domain of generalists) is likely to be as important as depth of expertise and the ability to generate dots (the domain of specialists).
I agree. During my career, I often found myself trapped within functional silos, highly populated by 'blinded' experts that were not supposed to interfere with what was happening in adjacent silos. As a consequence, information hand-overs were generally unnecessary cumbersome.
From my own experience, I remember a technical department of an internet company that demanded that salespeople completed an entire order form before they were willing to register a domain name. However, some of the information could not be obtained from customers. Forms were sent back and forth and while no progress was being made each team blamed the other for not working together constructively. I decided to intervene and soon found out that each form field was made mandatory-by-design in the customer database. Since we couldn't get the required information from customers, I suggested marking these fields as optional in the database. All it took was someone with authority that cared to listen to their respective positions to make a judgment call that both sides respected, without either of them losing face.
Harvard's Heidi Gardner has found that firms with more cross-boundary collaboration achieve greater customer loyalty and higher margins:
As innovation hinges more and more on interdisciplinary cooperation, digitalization transforms business at a breakneck pace, and globalization increasingly requires people to work across national borders, the demand for executives who can lead projects at interfaces keeps rising.
When asked: "Which relationships are most important for creating value for customers?", professionals prioritize horizontal relationships. Today the vast majority of innovation and business-development opportunities lie in the interfaces between functions, offices, or organizations. In short, the integrated solutions that most customers want but companies wrestle with developing require horizontal collaboration (across the functional silos).

My in-depth knowledge and experience throughout most of the business practice allowed me to obtain a breadth of perspective. Merely perceiving matters from a distance isn't enough to understand today's challenges. Generalists also need to have a deeper understanding of matters and circumstances. That's why we're advocating for a new breed of businessman: the Grandmaster of Business™. He/she needs to have both the depth of an expert, as well as the breadth of perspective, to be able to prepare the business for the next decade.
– – –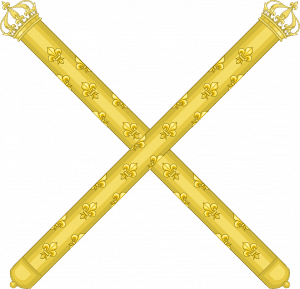 Interestingly enough, 'grandmasters' aren't new to the game. For centuries so-called 'Grand Masters' ruled the French (Grand Maître de France), Belgian, England (Lord Steward), and Dutch royal courts (Grootmeester). Even the Vatican still has its Grand Master, the Papal Majordomo. To this day, the 'Grootmeester' of the Dutch King is responsible for the entire royal court while acting as the liaison to foreign royalties and ambassadors. If we were to compare a King to the Board of Directors in business while the 'court members and foreign entities' are stakeholders, then a Grandmaster of Business™ isn't too far fetched.